The France Football Ballon d'Or
For the first time in nearly 10 years, the Ballon d'Or, the greatest individual honour in professional football is no longer a two horse race. The last ten Ballon d'Ors have been split evenly between Ronaldo and Messi and, with the exception of a few seasons, those two have been a class apart from the rest of the footballing world.
Not this season though. Of course, they've both had pretty spectacular seasons by mere mortal standards, but they've also fallen short of the lofty standards they set for themselves. Other players are catching up and this might finally be the year a player breaks the duopoly.
Here are seven serious contenders for the Ballon d'Or.
Before we move on to the seven contenders, let us first take a look at a few honourable mentions.
Mohamed Salah: Mo Salah had a phenomenal first season with Liverpool, scoring 32 Premier League goals as part of Liverpool's dynamite attack and scored 10 goals in the Champions League as part of a free-scoring Liverpool side that advanced till the finals in Kiev, breaking many records along the way. However, his World Cup campaign with Egypt fell flat as they were eliminated in the group stage, as Uruguay and Russia advanced at their stead. The World Cup is often a decisive factor as far as the Ballon d'Or is concerned and, for this reason, I believe Salah will not be a Ballon d'Or winner in the near future.

Mo Salah
Harry Kane: The England captain has had a fantastic season, in terms of goals scored. 30 goals in the Premier League and 6 in the World Cup, where he helped lead England to a solid fourth place finish. What goes against him is the fact that his trophy cabinet is rather sparse and, of his 6 goals at the World Cup, only one came from open play, and that too was a lucky deflection. A stronger domestic campaign would have seen him become a real contender for the award.

Harry Kane
Antoine Griezmann: While he did impress at the world cup, his domestic season with Atletico Madrid was unremarkable and as it is, he is not one of the top contenders.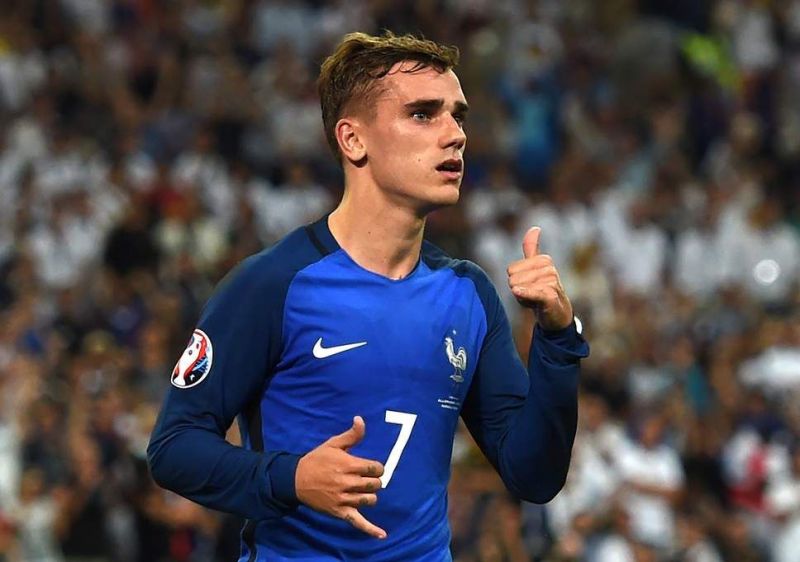 Antoine Griezmann
Number 7: Lionel Messi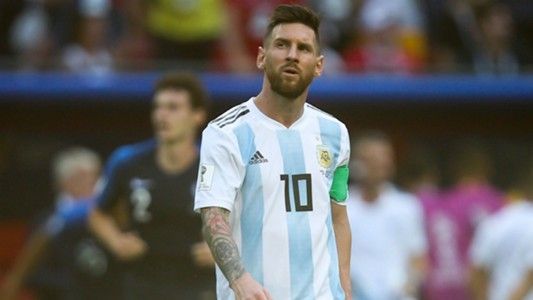 Lionel Messi
Lionel Messi can never be counted out, as far as the race for the Ballon d'Or is concerned. While he did endure a rather disappointing World Cup Campaign, his domestic campaign with Barcelona was rather excellent. He was the top scorer in the League with 34 goals, 6 more than his eternal rival Cristiano Ronaldo and also went on to win the European Golden Shoe. This is a World Cup year, and the World Cup does possess significant weight with regards to the Ballon d'Or, but Messi has done enough to ensure that his name will be a part of the conversation.
Number 6: Kylian Mbappe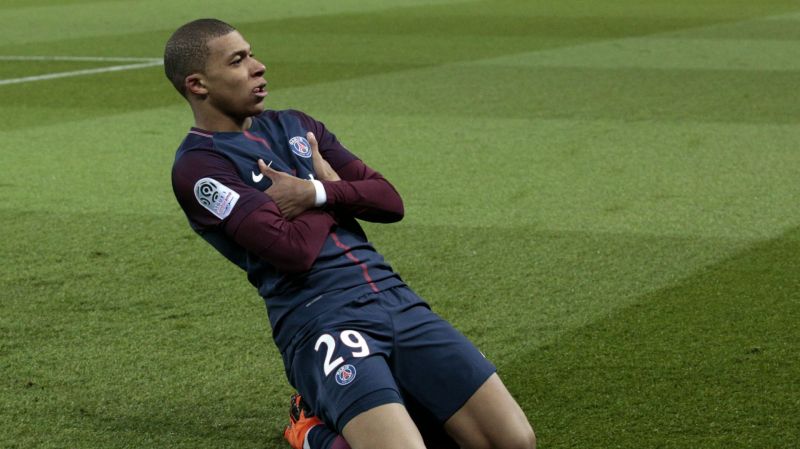 Kylian Mbappe
This 19-year-old has the world at his feet. Not only did he enjoy a strong domestic campaign with PSG, having moved there on a loan deal from Monaco last summer, he also had a fantastic World Cup. He formed an integral part of the French side that eventually went on to win the World Cup. He scored four goals in Russia, including a stunner in the final. For PSG, he scored 21 goals and assisted 15 as PSG went on to have a fairly successful domestic season. While his chances of lifting the Ballon d'Or next year are remote, there is no doubt that he deserves to be on this list.
Number 5: Raphael Varane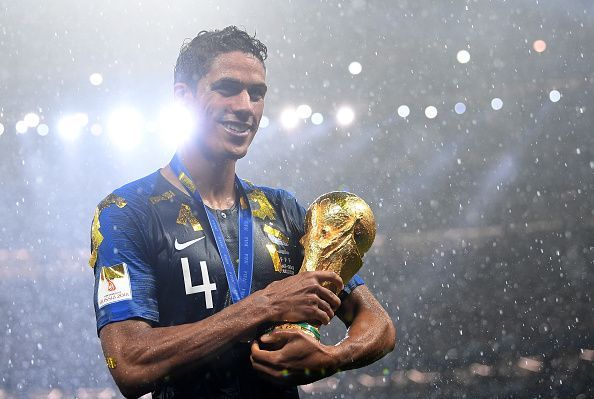 France v Croatia - 2018 FIFA World Cup Russia Final
Once one of the most promising youngsters in European football, Raphael Varane has come good on his promise and then some. He is definitely one of the best defenders in the world at this point and his fantastic season with both Real Madrid and the France Football team guaranteed his place here. He and Sergio Ramos formed a solid backline as Real Madrid were successful in defending their Champions League Trophy for a second consecutive year while he partnered Samuel Umtiti with France as they went on to win the World Cup. One thing that counts against him is the fact that he is a defender. Historically, defenders haven't been well recognized with the Ballon d'Or, with only four defensive players being honoured since its inception. However, there can be no denying that he has had a fantastic season and deserves all the accolades coming to him.
Number 4: Eden Hazard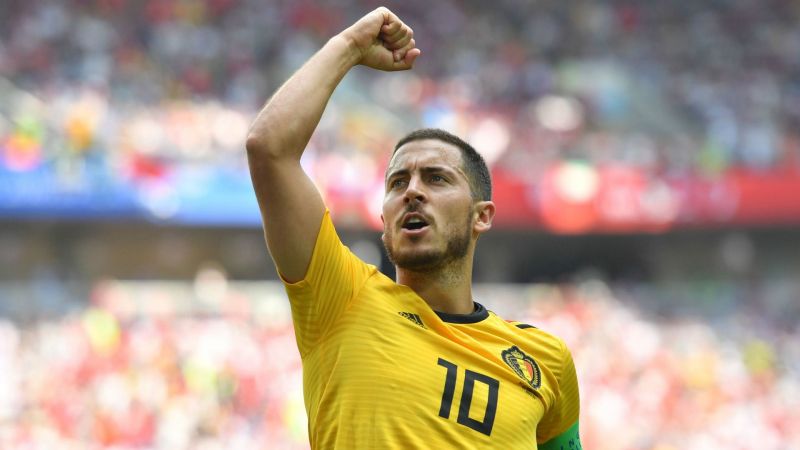 Eden Hazard
While Chelsea did not have the most remarkable Premier League season this time around, failing in their title defence, Eden Hazard managed to catch the eye, scoring 17 goals and assisting 13 around all competitions for Chelsea. He also had a solid World Cup, leading Belgium to a best-ever 3rd place finish. He even won the silver ball in Russia, being the second best player at the world cup. For a long time, he has been mooted as a possible successor to Ronaldo and Messi and there is a very real possibility that he may live up to those expectations as soon as 2019.
Number 3: Cristiano Ronaldo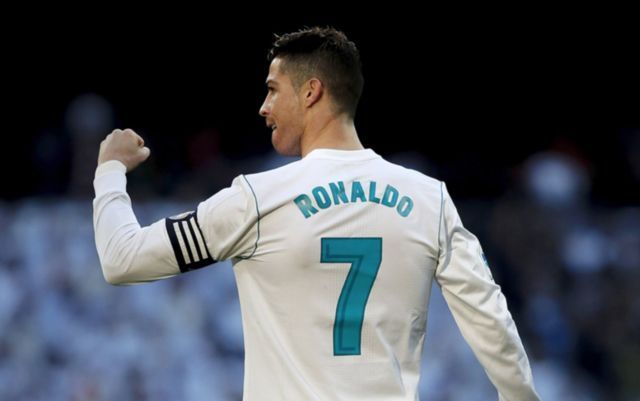 Cristiano Ronaldo
Of course, he's here. Despite the fact that he recently completed a move to Juventus, it will be a long time before Ronaldo stops competing for the Ballon d'Or. He had a fantastic season for Real Madrid, rising at the turn of the year to play a pivotal part in Madrid 's third consecutive Champions League Trophy. He also has a fair World Cup, despite being eliminated in the round of 16. His Hat-trick against Spain is another one of those immortal world cup moments. Despite not matching the lofty goalscoring standards set by himself, Ronaldo is definitely in with a shot of winning his 6th Ballon d'Or.
Number 2: Kevin De Bruyne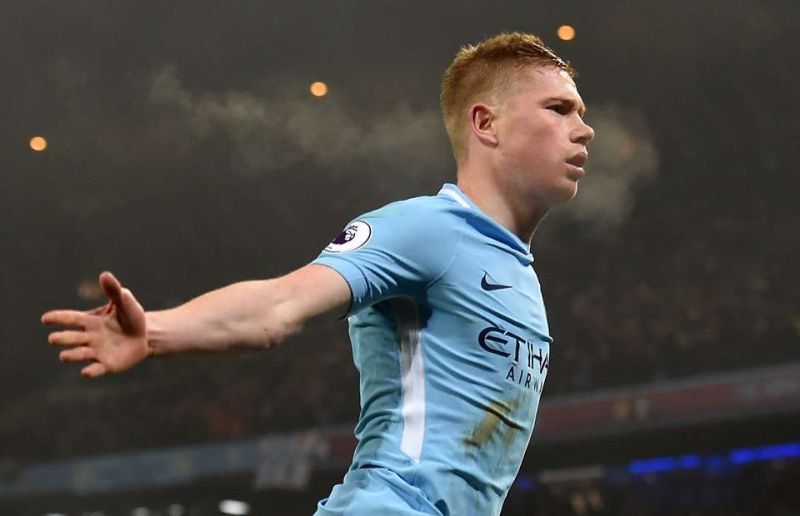 Kevin de Bruyne
Kevin de Bruyne has enjoyed a meteoric rise, from being rejected by Jose Mourinho at Chelsea, to widely being considered as one of the best midfielders in the game today. He enjoyed a hugely successful domestic season with Manchester City, leading the Premier League assist-charts and winning the Premier League itself by a considerable margin over local rivals Manchester United. He was also an integral part of the Belgium side that achieved their best ever finish so far, 3rd place. His success in these competitions, as well as his direct contributions to those successes, make sure that he is a leading contender to lift the Ballon d'Or next year.
Number 1: Luka Modric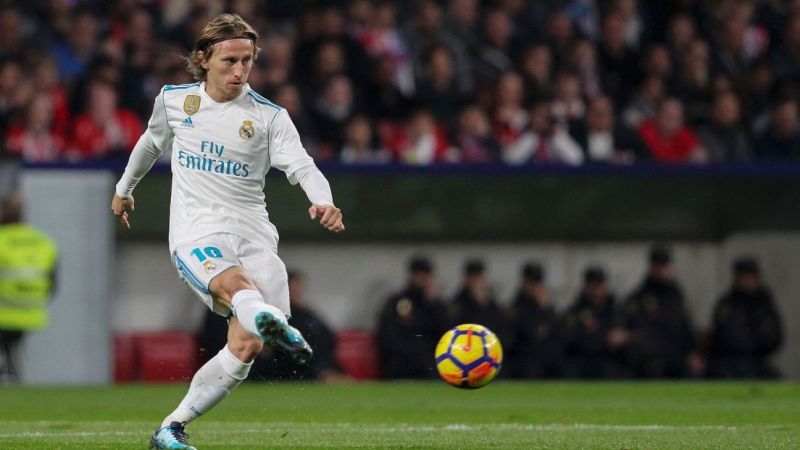 Luka Modric
There could be no one else. What a year Luka Modric has had. A third consecutive Champions League crown with Madrid, followed by a stunning string of performances in the World Cup, with him leading underdogs Croatia to the finals in Moscow. This season has definitely cemented his position as the best midfielder in the world in his position and he also won the Golden Ball award at the World Cup. His status as the best player at the World Cup in Russia could also win him the status of 'Best Football Player on the Planet', symbolized by the Ballon d'Or. With a season like his, it's no surprise he's the favourite to lift the vaunted Trophy in Zurich next year.



Mindo
Top 7 Contenders for the Ballon d'Or
Reviewed by
G4F Entertainment
on
September 03, 2018
Rating: