WONDER SHALL NEVER END AN EVIL FATHER JOINS HIS TEENAGE SON TO RAPE HIS 4 YEAR OLD DAUGHTER IN CROSS RIVER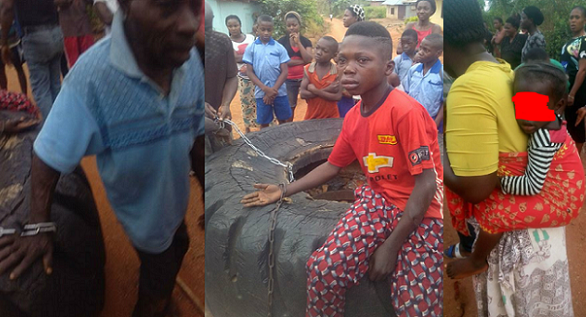 REALHITZ.COM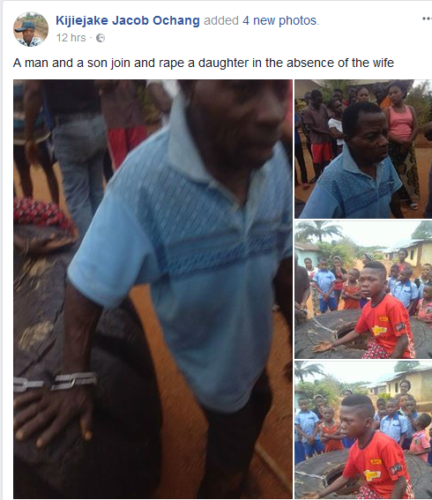 Wonders shall never cease to end…..
A yet to be identified man has been apprehended for allegedly joining his son to rape his 4 year old daughter at their home in Eshiagurube Boki local government area of Cross River state.
According to Facebook user named Kijiejake Jacob Ochang, who shared the pictures and narrated what happened, the father and son committed the abominable act in the absence of the girl's mother (the man's wife).
Both the father and son were apprehended and tied with a chain to a big tyre before they were handed over to the authorities for proper investigation.
See more pictures below;
REALHITZ.COM
WONDER SHALL NEVER END AN EVIL FATHER JOINS HIS TEENAGE SON TO RAPE HIS 4 YEAR OLD DAUGHTER IN CROSS RIVER
Reviewed by
Unknown
on
March 01, 2018
Rating: