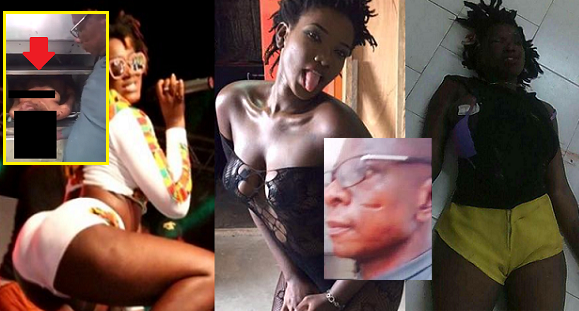 REALHITZ.COM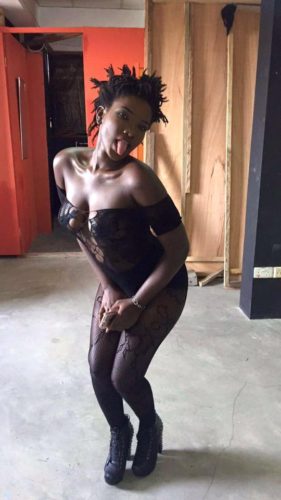 A video clip which captures a man, believed to be the head of the Bechem Government Hospital Mortuary, fondling corpses of Ebony and her friend, Franky Kuri, has led to a public outrage as many are calling for heads to roll.
The attendant was seen holding the head of Kuri while staring at her concurrently. "Unbelievable! Life is too short," he said and left hold of the head. "I have taken footage of it.
If I see it on social media, I will hold you responsible because I won't share it," another person is heard as saying.
Moments after that, the same man was captured fondling Ebony's breasts and private part, until the one taking footage asked him to take off his hands just so he could film his preferred part.
Ebony's father and her management have threatened to take legal actions against Bechem Government Hospital Mortuary. Ebony and Kuri met their untimely death, on Thursday, February 8, in a road accident.
Father of late Dancehall artiste, Ebony, has disclosed the intention to take legal action against the hospital where a morgue attendant took a video of his daughter's corpse.
Nana Opoku Kwarteng, who sounded troubled by the development, noted that even though he hasn't seen the video, he will sue all persons involved in recording Ebony's body at the morgue.
Ebony, born Priscilla Opoku-Kwarteng, was killed in a gory accident on the Sunyani-Kumasi highway after visiting her mother on February 8. Her childhood friend and assistant, Franky Kuri, and their bodyguard also did not survive the crash.
A viral video showing the bodies of the late singer and her friend Franca Kuri in a mortuary has left the public shocked with many condemning the recording.
A mortuary attendant can be seen in the video touching and examining the badly injured bodies of the two showing bruises and for Ebony a deep cut in the head.
The location of the mortuary is unknown as well as the identity of the attendant.
It appeared there were more than two persons involved in the insensitive act as another assistant was seen using a mobile device to film the incident.
The Mortuary Man.
Father of the late singer, speaking in an interview with Hitz FM's Ibrahim Ben-Bako, said such an act is unacceptable.
"I've been told [but] I haven't seen that. I hate to watch it. Trust me…you and I know it's too bad a thing to do and therefore we are going to take them on…," he said.
Mr Kwarteng, who revealed he was going to start the legal process shortly, warned that "Whoever is involved in the recording… we will meet at the court."


REALHITZ.COM
SHOCKING VIDEO SHOWS MORTUARY ATTENDANT SEXUALLY ASSAULTING SINGER EBONY REIGNS DEAD CORPSE
Reviewed by
Unknown
on
March 01, 2018
Rating: