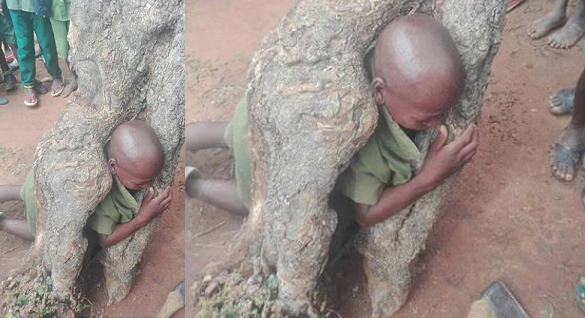 REALHITZ.COM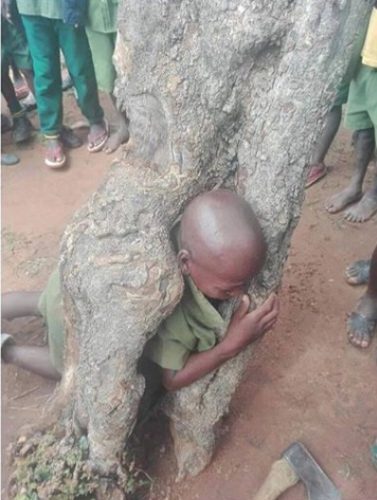 This Photo of a school boy left in tears after getting trapped inside a tree is currently going viral, according to online sources the sad incident happened in Zambia
see some reactions below;
II Samuel Jnr Na him business but watch out for the lastest marvel movies a week after black panthers this is our own superhero available in cinemas
Prince Abiodun Lincoln I hope this boy is not trying to practice how to use dis tree to swallow money, I dont trust trees close to my room again, sorry bwoy….
Ejodephia Mo't-jazz Peter People will meet a boy in dis kinda circumstance and instead of helping immediately, the first thing that will come to mind is to take a phote of him and upload on fb. This norm and herd mentality can only be from africa and most expecially nigeria.
Love Wolu Ah what happened in 1995 has repeated again.. so many of us got trapped like this during our childhood days.
Eg:me! , Object: protector , How did u feel?: like the world was coming to an end., How did u get out of the mess: Soap and oil., Sorry dear it really hurts
Ebere Cynthia Cyprian He was wondering if he could by chance wander to wonderland if he passes through the tree. I feel his pain though.



REALHITZ.COM
SCHOOL BOY TRAPPED INSIDE A TREE
Reviewed by
Unknown
on
March 08, 2018
Rating: