OYINBO PEOPLE FINALLY SWITCH TO NIGERIAN ANKARA AND ARE NOW SELLING IT FOR £1,175 A WHOPPING N593,375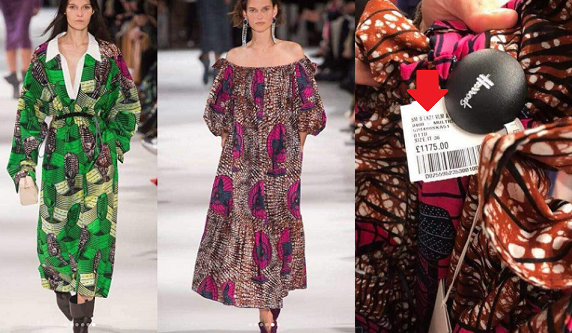 REALHITZ.COM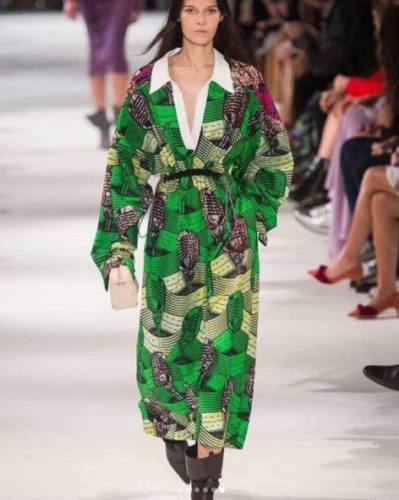 A Nigerian in the diaspora was shocked to find that Ankara material costs as much as 593,375 Naira in Harrods shop.
Ayohtunde shared photos of some of the materials with the price tags. One costs £625 while another costs £1175.
Wow! You won
Nigerians on social media are shocked at the price and say it is way too overpriced, even for premium Nigerian prints.
see some reactions below…
Chinonye Bacelia Offor Sooner or later, they will start claiming that Ankara originated from their country. They should better take glory for the origination of HIV n stop pushing every bad thing to Africa.
Emmanuel Daniel Egwuchukwu EEEHHHH! That thing wey we dey do Ghana all the time, oyibo don do us back. Ghanaians brought Azonto, shitoh, banku, wakye, and even chale and we stole them all and customized as ours. Now its pay back time. Kikikiki
Don Jeffrey Owagreen Since we don't value what we have, other people who value it will sell it to us as foreign/already made wear and make money from us…. Na so so foreign we sabi
Godwin Ose Since we are not creative enough!!! Same Nigerians will prefer to buy in Uk over the ones they are selling in Balogun market…
REALHITZ.COM
OYINBO PEOPLE FINALLY SWITCH TO NIGERIAN ANKARA AND ARE NOW SELLING IT FOR £1,175 A WHOPPING N593,375
Reviewed by
G4F Entertainment
on
March 25, 2018
Rating: