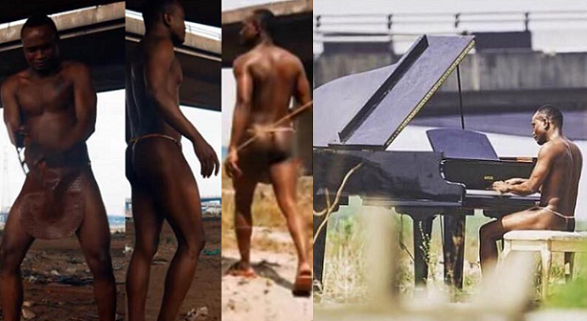 REALHITZ.COM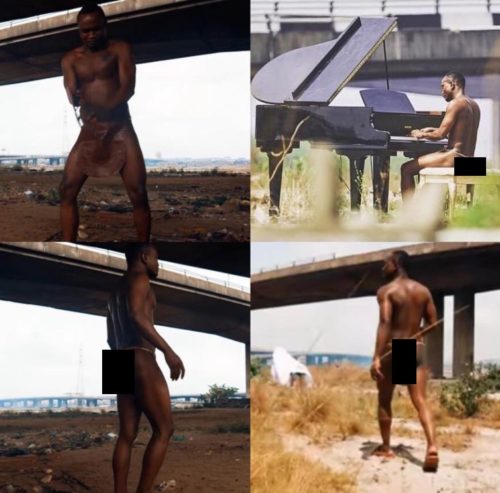 Singer Brymo has gone the extra mile in a bid to promote his upcoming video for one of his songs.
The married father of two who is always known for his vulgarity in his songs and video graphics shared a photo of himself playing the piano completely naked, out in the open.
See below:
He was completely unclad save for a piece which looked like he was rocking a G-string.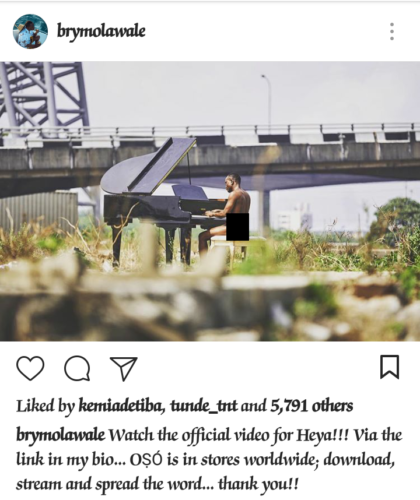 Read Also: Did Brymo Just Say He Has No Career?
Singer, Brymo, for the second time this year, is again trending on twitter.
This time, Brymo, took to social media to air his views about the 'Suffering and smiling' nature of all blackj men around the globe, a tweet that did not go down well with most of his fans, as hundreds came out in mass to blast the 'Happy Memories' crooner.
During the twitter war, a user on advised Brymo, to caution his tweets as it could bring a dark cloud over his career.The said fan wrote:
You have really been tweeting recklessly these days. Don't tear your 'almost done' career with yo miserable bare hands. Diot,'


Brymo replied saying:
REALHITZ.COM
FANS REACT AS SINGER BRYMO WEARING ONLY A G-STRING IN PUBLIC TO PLAY HIS PIANO 
Reviewed by
G4F Entertainment
on
March 28, 2018
Rating: