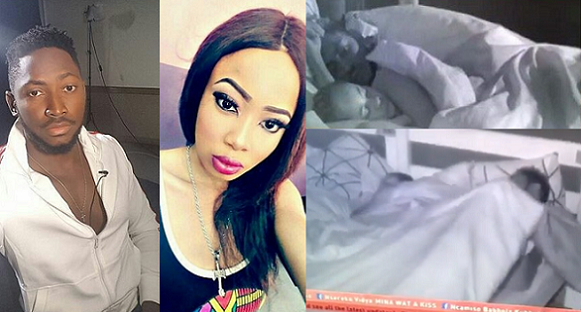 REALHITZ.COM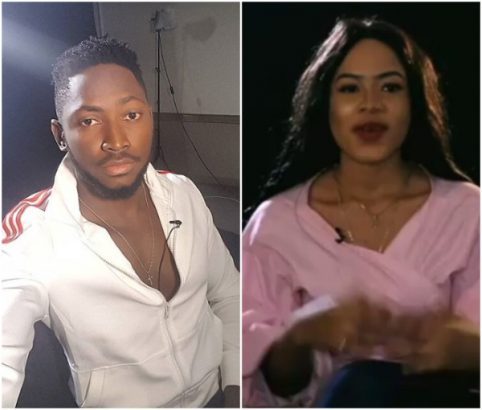 Big brother housemates, Nina and Miracle were on Saturday night caught making love in the house.
Both housemates made love under the blanket around 1 :30 am Nigerian time.
Before their house party on Saturday, Nina, a female housemate, had told Miracle, her strategic partner, that people expected them to have s3x on Friday night.
According to her, "Do you know that People expected us to have s3x yesterday?" She asked Miracle.
It was on that Friday that Cee-c and Toby were also caught making love under the duvet.
Nina had also promised viewers of the show that she and Miracle will surely make love in the house.
The housemate, who came in from Imo State university, and Miracle a pilot, are also up for eviction this Sunday.
This happened while she was paired with Lolu and asked not to interact with other housemates.
Reactions trail Nina, Miracle's Sunday morning s3x
Viewers of the Big brother Naija has lambasted housemates Miracle and Nina for having s3x in the house.
Nina, who had a week ago promised viewers that she would make love to Miracle in the house fulfilled her promise last night.
The pair, after Saturday night party were caught having s3x under the duvet.
This action has stirred divergent reactions on social media. Some viewers questioned her morals while others called on other Nigerians to enjoy the show and stop condemning housemates' acts.
Here are some comments…
Yemmie :' Its not a matter of whether its true love or not. But her reputation is at stake. You should be worried for her considering Nigeria societal discourse on such.
Mubarak Oladipo : you can't have s3x on a live tv watched by God knows d number of pple at d same time and still believe u can code it. It's pure BULL SHIT. Whether the show is rated or not, such act leaves an impression on those involved and sadly more for d female even if it's her first.
Eyelomi : Someone's future wife just got fucked twice in one night on International TV and Africa watched. Atleast I know the people they'll use for the next CONDOM advert.
Abayomi: I thought Nina said she have a bf outside d house… How will d bf after seeing what she and miracle did ds morning?
Black Dayo: Were you guys not expecting Nina & Miracle to have s3x ? Why are people excited or trying to shame Nina ?. It's 2 people having s3x . Body no be firewood.
Anita: Two consenting adults having s3x, the girl is a hoe but the boy is sharp, you people are all moving mad, common enjoy the game.



REALHITZ.COM
VIDEO: BBNAIJA HOUSMATES NINA AND MIRACLE CAUGHT HAVING S3X UNPROTECT
Reviewed by
G4F Entertainment
on
February 19, 2018
Rating: