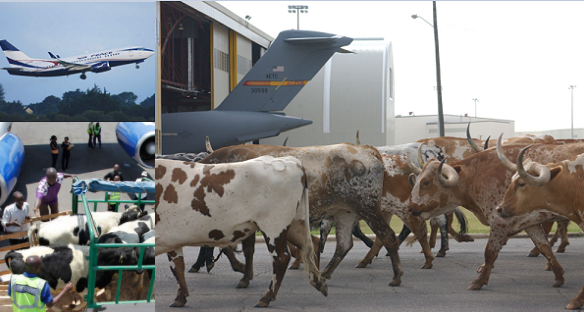 REALHITZ.COM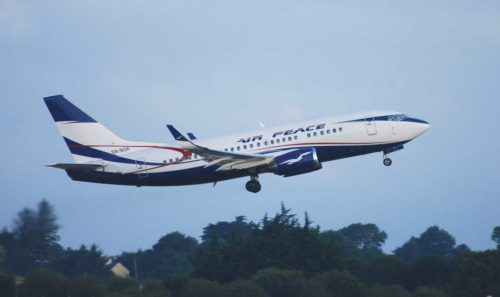 An Air Peace flight was prevented from landing Saturday as cows strayed into the runway of the Akure airport in Ondo state.
The airplane, which travelled from Lagos for Akure, was delayed for several minutes, the Federal Airports Authority of Nigeria (FAAN) said.
FAAN said normalcy has since been restored at the airport as officers of the aviation security department quickly dispersed the cows from the runway.
It said the aircraft had since been cleared for landing after it was delayed for several minutes.
FAAN apologised to Air Peace Airlines and passengers for the incident.
"The Authority will like to assure travellers and the general public that efforts are already ongoing to close the gap that aided this incident," it said.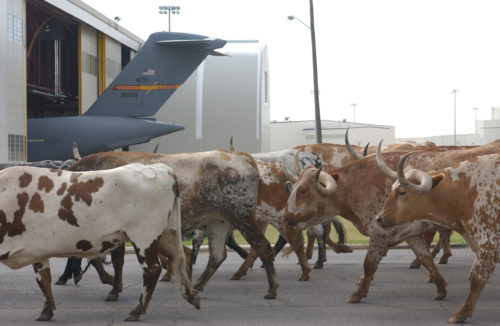 Ekiti State Governor, Ayodele Fayose, has spoken on the invasion of Akure airport in Ondo state state by cows.
The incident occurred on Saturday.
He hailed Air Peace pilot for saving the lives of passengers as cows took over the Airport runway.
The Governor via his Twitter handle, recalled that the aircraft could not land for more than 15 minutes.
He tweeted: "Today, while at the Akure Airport to board Air Peace commercial flight to Lagos, I witnessed cows taking over the Airport runway and preventing Aircraft No. 5NBQQ from landing for more than 15 minutes.
"Thanks to Capt Inyang for saving the lives of the passengers."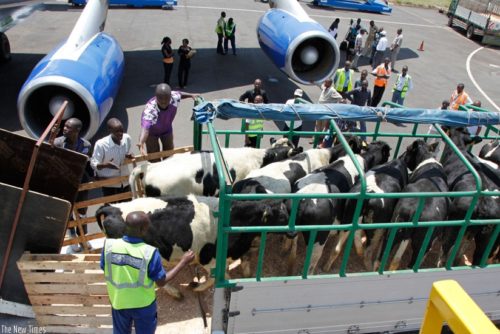 Meanwhile, Fayose has stated that the statement by Zamfara State Governor, Alhaji Abdulaziz Yari, that security agencies failed to respond to the alert given them to prevent the massacre of people in Zamfara has vindicated his stance that no extra $1billion was needed to be deducted from the Excess Crude Account to fight insurgency.
Meanwhile, the management of Air Peace has confirmed the claims by Governor Fayose. Confirming the incident, Air Peace corporate communications manager, Mr. Chris Iwarah said: "We confirm that flight P4 7002 from Lagos had to delay landing into Akure Airport today (Saturday) when the pilot-in-command sighted cows on the runway at about 12.15pm. "On being alerted by control tower, aviation security personnel of the Federal Airports Authority of Nigeria (FAAN AVSEC) quickly intervened and cleared the runway. "The flight was eventually cleared to land after about seven minutes. Our guests on board were all calm while the delay lasted. "The aircraft departed for Lagos at about 1.06 with full escort from FAAN security personnel."



REALHITZ.COM
STRAY COWS TAKE OVER NIGERIAN AIRPORT RUNWAY, DELAY AIRCRAFT'S FROM LANDING
Reviewed by
G4F Entertainment
on
February 19, 2018
Rating: