Boyfriend to Keroche Breweries daughter shows us his big cassava in romantic photo
REALHITZ.COM
- Popular wealthy heiress Anerlisa Muigai has become a household name of late
- Well, now, it seems her lover has taken over her limelight thanks to his mighty weapon
- Anerlisa's boyfriend, Don DK was spotted wielding an okufuaf larger than that of Eric Omondi. Lanes!
Popular Keroche Breweries heiress Anerlisa Muigai's lover was the talk of the town when a photo of his massive cassava made rounds on the internet.
Clad in the infamous grey sweat pants, his weapon of mass destruction could not help but peek through as the wind blew his trousers.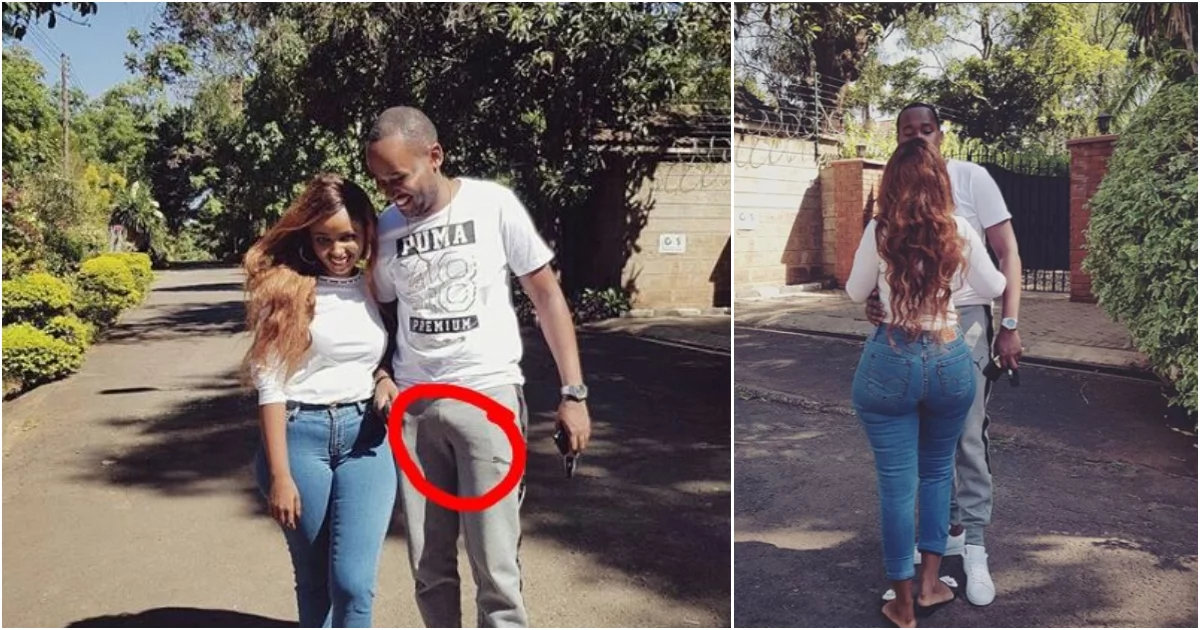 Boyfriend to Keroche Breweries daughter shows us his big cassava in romantic photo. Photo: Anerlisa Muigai/Instagram
Well, earlier on during the photo session, his curvaceous girlfriend had given him a tight embrace and maybe that awoke the sleeping dragon. Hehe!
Anyways, Anerlisa and Don seem to be having a great run as it's all been rainbows and roses on their end.
Earlier reports by REALHITZ.COM indicated that the two were dating on the down low for quite a while right until netizens decided to fish out the identity of Anerlisa's man.
Now, they never miss a moment to parade their romantic gestures on social media and ofcourse some people can' help but watch in anger.





REALHITZ.COM
Massive Joystick Embarrasses Anerlisa's Boyfriend in Public 
Reviewed by
G4F Entertainment
on
February 14, 2018
Rating: