Top 10 Room-Expanding Tricks To Make Your Single Room Look Bigger
Here are some room-expanding tricks to make your single room look bigger.
1. Mind your colour schemes
lushome.com
Use light colours to paint your room. The trick is, light colours reflect and bounce light around making the room feel quite bigger.
2. Is furniture even important?
Left to me alone, 'issa' big NO. Furniture takes much space especially when you're not the type that expects guests often but it'll be nice to keep one couch around – just in case.
3. The mirror magic
Mirrors are great illusion objects. Position a mirror strategically to reflect the open space – the sight of that alone makes it feel like you're living in a music hall.
4. Hanging bulbs?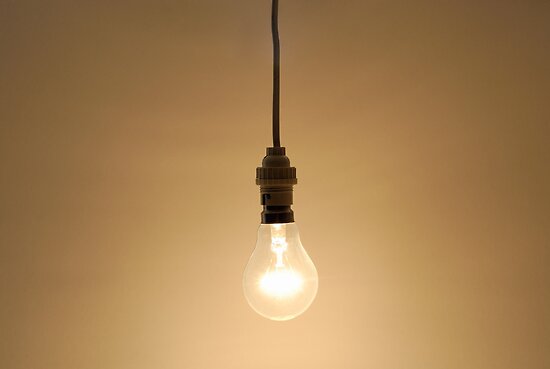 Image: redbubble.com
Nope, cute LED bulbs are the new ish. Lumiere darling, Lumiere.
5. Use light curtains
Avoid the use of opaque curtains. Ditch em completely if you're ok with it.
6. Shelves should touch ceiling to make your room look taller.
Keep shelves above normal reach to make the room feel taller. Panning your eyes upwards gives it that feeling and shelves make great storage places for books and small stuff that takes space.
7. Make use of hidden storage and multipurpose items.
Your study table could be your ironing board as well as your dining table. Table drawers are OK for books and stuff you need every day. It is advisable to keep the table almost clear every day so you don't have to move stuff around anytime you want to use it for another purpose. And your couch can be a secret storage for the miscellaneous.
8. Use low key beds.
A complete bed isn't really necessary. With all the bed frame and slabs, your space will be eaten. You can customize your bed to come with drawers to hold your clothes just like a wardrobe.
9. Try a little or no wall treatments.
Hanging too many things on the wall makes it feel crampy. Just add one or two pictures, painting or a wall clock –which I doubt because there's one on your phone– to break the boring look of the wall.
10. Don't push furniture completely against the wall.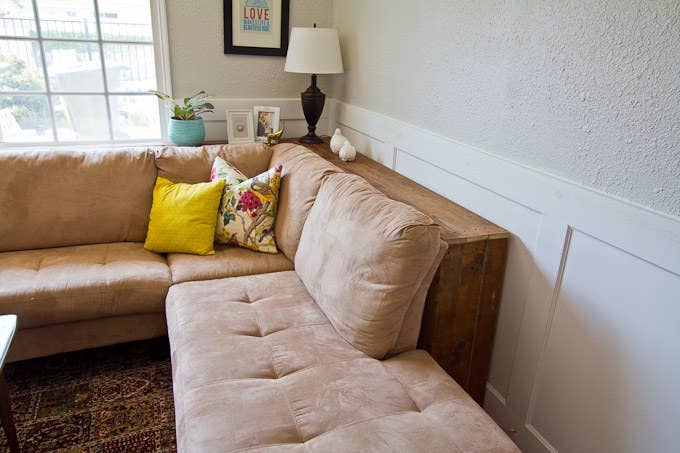 Image: somethingisdone.com
If you decide to keep a furniture, pull it away from the wall and make sure the legs are exposed to create a little space under it.
There you go, enjoy your new spacious room.



REALHITZ.COM

Top 10 Room-Expanding Tricks
Reviewed by
Unknown
on
January 27, 2018
Rating: