- The weekly anti-IEBC demonstrations held in several counties on Monday, October 9 were marked with drama
- There was similar drama in Nairobi after one person was shot and injured and two others knocked by a vehicle during the demos
- One female demonstrator in Nairobi caught the attention of Kenyans after undressing and removing her top in the full glare of cameras
- The demonstrations were filled with song, dance, whistles and at some point police officers used teargas to disperse the crowds
Another female NASA supporter has shocked Kenyans after she decided to undress in the full glare of cameras during anti-IEBC demos in Nairobi on Monday October 9.
She was among hundreds of Opposition diehards who turned up for the weekly protests called by Opposition leaders.
Two other supporters were knocked and ran over by a speeding vehicle as police officers battled the protesters.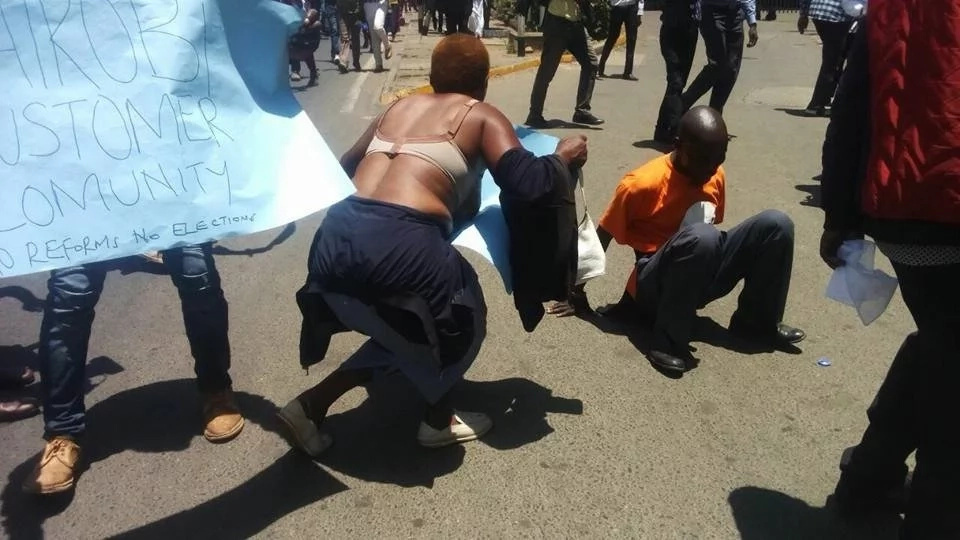 A female NASA supporters demonstrates without her top in Nairobi. Photo: Courtesy
They were chanting ant-IEBC slogans and waving placards calling for the exit of senior elections officers.
NASA demonstrators are known to excite the public with their antics from carrying extraodinary stones to rhythmically shouting Raila Odinga's name wherever he speaks and now, it seems they have been hit by the undressing frenzy.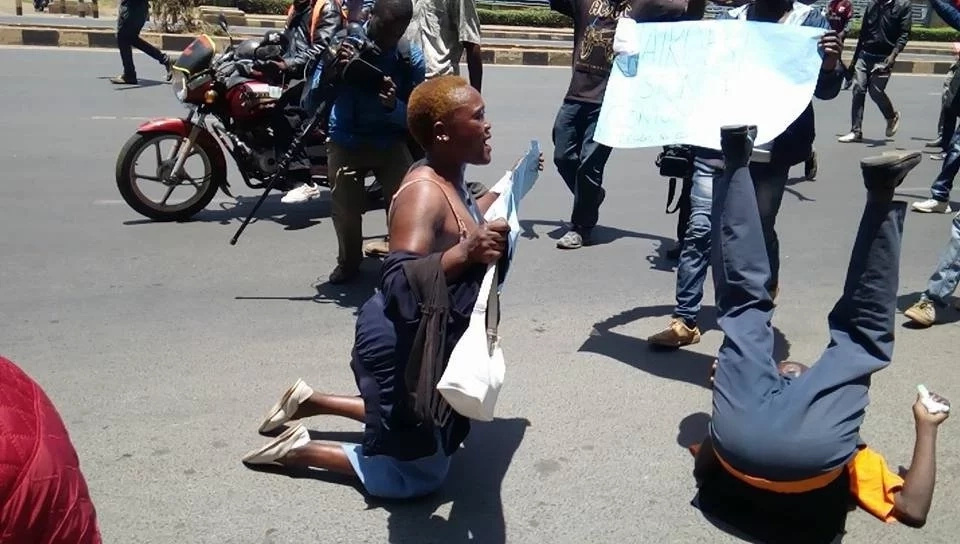 A woman demonstrates in Nairobi without her top. Photo: Courtesy
In earlier protests, a woman was picturedundressing to her birthday suit eliciting a heated debate on social media platforms with her photo going viral on the internet.
A photo of a woman removing her pants while she participated in anti-IEBC protests on Tuesday, September 26 has shocked Kenyans.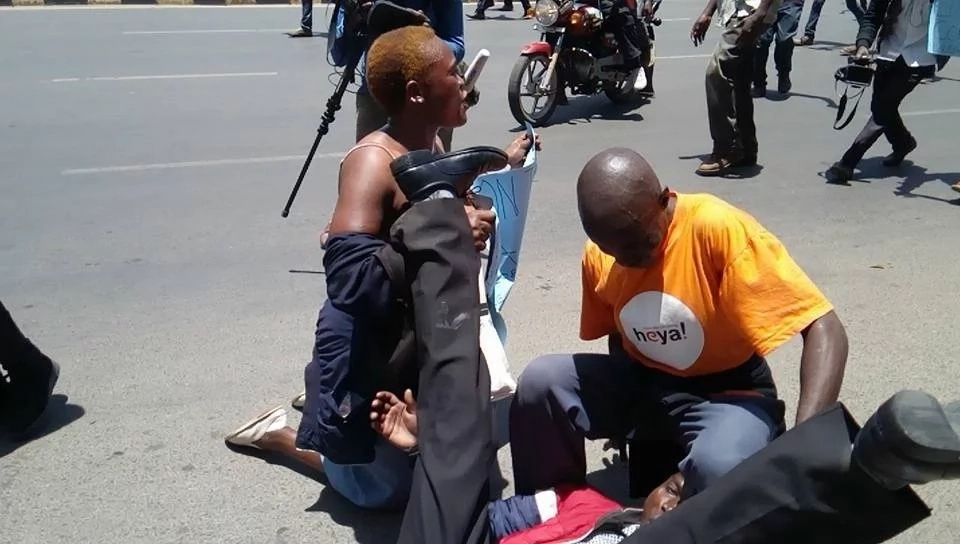 NASA demonstrators in Nairobi. Photo: Courtesy
Anti-IEBC demos turn chaotic as police boss issues stern warning
.......RH.......
Another female NASA diehard removes her clothes on camera during demos (photos)
Reviewed by
Unknown
on
October 11, 2017
Rating: